URP-SP students participate in various scholarship and exchange program. The number of student participations in these activities has been increasing during the last five years. In addition, several students received scholarships from reputable institutions, such as Erasmus Mundus.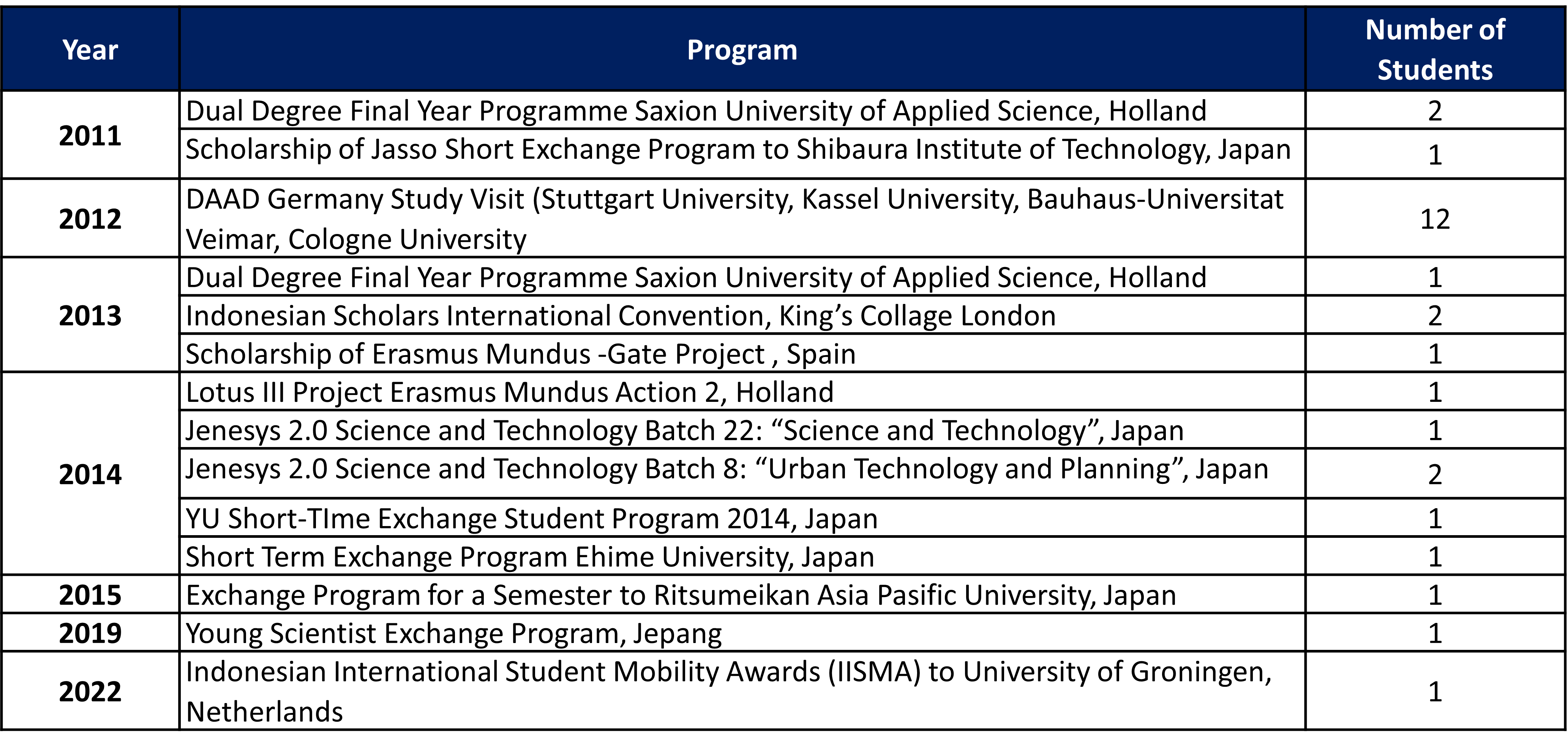 There are large opportunities for our students to obtain scholarships from various institutions, such as:
Please open this link for more scholarships and exchange programs available for UGM Engineering students.
Last update August 30 2022
-AH-